0 items | $0.00
Biography
Sketch Holiday
artist
Harry Daily is a prominent contributor to the switch-foot publication, painting the cover to the book itself and being the featured artist in the book with illustrations that accurately represent the feel that the book is all about...fun. Surf art is a narrow spectrum, and Sketch Holiday is part of it, but also part of the artworld in general...

While this Sketch Holiday series is all about surf, Harry Dailys artistic passions extend way out into an umbrella of genres including futuristic fantasy and another entire alias, Harry the Hat.

keep and eye out for more interesting genres of work in the future from Harry Daily, which will hopefully include some original artworks on some music covers, surfing poster art and general surf culture prints that are now becoming sought after and collectable.


Harry has recently toured some of UK and was very pleased with his art show at the Driftwood Gallery in Newquay, Cornwall. We extend our gratitude to all the people who appreciated what the show was all about.



Harry Daily is a true artist who lives and breathes his passion. Always in the moment, each day is a new adventure for Harry... you can feel harry's enthusiasm within his works.

The following text is taken from his story from the publication Switch-foot...a publication that would not be the same withough Harry's enthusiasm for the joy within this lifestyle.

American, Sketch Holiday, has been travelling in Australia since he was 21. Focusing on surfing art, his style is uniquely recognised wherever you see it. The following sketch holiday images are from a series of 11 works that have come from being deeply involved in the surfing subculture of the rainbow region (northern NSW) and spending time surfing with guys who display a style that stimulates this artistic flair.

Sketch Holiday immersed himself in this subculture and he really helped to progress this movement which seems to have a love for art, music and dance. . .

These prints are for sale, printed on Raleigh paper, and signed by Harry. Please email me [email protected] if you want to organise any further works of Harry, including canvas prints and originals.



The Artwork of Sketch Holiday
You are looking at low resolution images by Harry Daily, from his Sketch Holiday series which is all about surf. These images are currently available as an A3 paper print, signed by the artist. These prints are posted to the buyer in a tube, with a short bio about the artist, Harry Daily. An interview with Harry The Hat on drift magazine
HAT interview
All of these images are available to be printed on demand for Canvas prints and larger paper prints...interested people please email email us to get more information after having a look in the shop A3 prints
BUY HERE canvas prints
Feb 2013 WE HAVE SOME ORIGINALS FOR SALE PLEASE EMAIL US IF YOU ARE INTERESTED.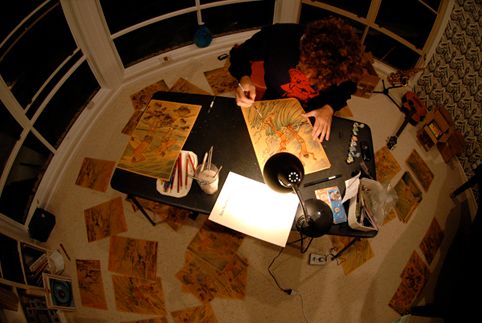 For more information or to purchase prints n things please contact us.
Selected Work
Copyright © 2013, Hodaddy. All rights reserved