0 items | $0.00
Biography
BAND OF FREQUENCIES
musician
To become a FREQ FLAG FLYER
CLICK HERE

* NEW ALBUM [OUT NOW] * RISE LIKE THE SUN
Release date: OCT 8 2012
(Low Pressure Productions)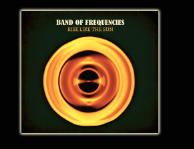 --> OUT NOW <--
DOWNLOAD BUY HERE
HARD COPY BUY HERE

BOF ONLINE STORE
BAND OF FREQS ONLINE STORE [Albums & T-Shirts]

'Rise Like the Sun' Reviews:
4 1/2 Stars - SCOPE (Oct 2012)
4 Stars - TIMEOFF (Oct 2012)




Vitamin Records
(Australian Distribution)





To JOIN ->
FREQ FLAG FLYERS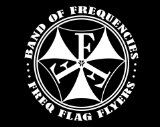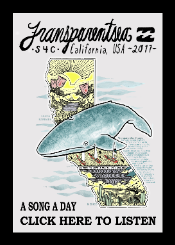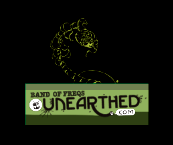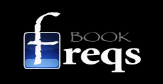 ALL I'VE FOUND
- EP
Released: DEC 27 2011
(Low Pressure Productions)
LISTEN AND BUY HERE
Limited Edition (500 units)
* ONLY * 100 copies left
FREE AGAIN
- Single
Released: May 2011
(Low Pressure Productions)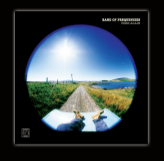 LISTEN & BUY HERE
UNDER THE SUN
- Soundtrack
Released: Sept 2008
(LPP/Ubiquity Records)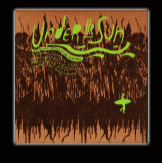 LISTEN HERE
SOL TRAIN
- Album
Released: March 2006
(LPP/Hodaddy)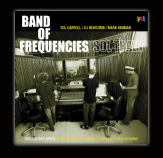 LISTEN & BUY HERE

Vitamin Records

(Australian Distribution)
:: CONCERT HIGHLIGHTS ::
Billabong 'Banzai' Pipe Masters, Hawaii (USA) 12.11
North Shore Film Festival, Hawaii (USA) 12.11
- Surfer Bar, Turtle Bay
- w/ Donovan Frankenreiter
TransparentSea Voyage/Tour (USA) 2011
Major sponsors - Billabong & Sanuk
- Santa Barbara
- Malibu Inn, Malibu, CA
- Dana Point
- San Diego
Cosmic Creek Festival, Laguna, CA (USA) 10.11
- w/ Donovan Frankenreiter
Brisbane Festival, QLD (AUS) 2011
Sound Support, Coloundra, QLD (AUS) 2011
- w/ John Butler Trio (JBT)
Surf & Sound Tour, Tokyo (Japan) 09.09
- Tokyo
- Fukushima
- Chiba
- Shonan
Cosmic Creek Festival, Laguna, CA (USA) 03.06
Switch-Foot book tour, California (USA) 03.06
- Belly Up, Solana Beach, CA
- Coach House, San Juan Capistrano, CA
IslandVibe Festival (AUS) 11.08
- North Stradbroke Island
Woodford Folk Festival (AUS) 09/10 & 11/12
Mullum Music Fest (AUS) 10.10
Splendor In the Grass Festival (AUS) 09.06
Noosa Festival of Surfing (AUS) 03.08, 03.10 & 03.12
Quicksilver Pro - Show Surf Festival, Gold Coast (AUS) 02.06 & 02.08
East Coast tour supporting Ash Grunwald (AUS) 06.10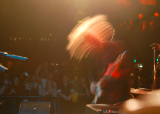 SOUNDTRACK PROJECTS :
MINDS IN THE WATER
Minds in the Water and the MITW Visual Petition are teamed in a global awareness campaign dedicated to the conservation of marine mammals and the world's oceans. It's through insightful multimedia content such as cinematic and pictorial elements from which the voices of ocean minded people everywhere are heard.
We hope to inspire you to seek ways to call attention to the state of the world's oceans and how we can keep them healthy for generations to come…
MINDS IN THE WATER

OUR GENERATION
The ground-breaking new documentary about Aboriginal land rights in Australia.
LAND :: CULTURE :: FREEDOM
featuring music by The Royal Dealers, Sol Carroll & Oj Newcomb (Band of Frequencies) & the Low Pressure Sound System. Along with John Butler & Yothu Yindi + More
" This is a very important film that everyone needs to see… It will change your life." JOHN BUTLER (Australia)
OUR GENERATION
Our Generation is currently screening throughout UK and Europe including a showing on September 16 at the DOWN UNDER BERLIN AUSTRALIAN FILM FESTIVAL, Berlin, Germany.
DOLPHIN GLIDE
Toured & Performed live to Cinematic footage 'Dolphin Glide' by George Greenough.
GREENOUGH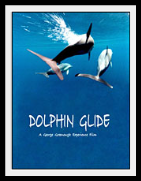 THE PRESENT
Shannon Sol Carroll recorded tracks & appeared in the West African section of 'The Present', a film by Thomas Campbell.
THOMAS CAMPBELL
The Present-Surf in West Africa Senegal
LIFE LIKE LIQUID
The soundtrack to 'Life Like Liquid' is a collaboration featuring some of Australia's greatest surfing musicians and was produced by Oj Newcomb & Sol Carroll from the Band Of Frequencies. The film/documentary by Dave Rastovich explores the peak experiences shared by surfing and creating improvised music.
There was over a dozen musicians at the 2 weeks recording, a collective now known as Low Pressure Sound System.
LPP DIGITAL STORE
VITAMIN RECORDS
LIFE LIKE LIQUID

UNDER THE SUN
Soundtrack to 'Under the Sun' '08 a film by Cyrus Sutton. Released September 1st 2008. Double album soundtrack with Shawn Lee and Band Of Frequencies. Preview to the film found here
UNDER THE SUN
For more comprehensive information on the Under the Sun Soundtrack, click below to be directed to the Tru Thoughts website in Europe.
TRU THOUGHTS
BELIEVE
3 tracks for the Soundtrack to 'Believe' a film by Mick Waters
LITTLE HOUSE
THE HUB
5 Tracks for the Soundtrack to 'The Hub' a film by Christian Bailey
OCEAN MOTION

TOM WEGENER
Tracks for a film by Tom Wegener on the Alaia style surfcraft.
(LP Productions)
TOM WEGENER
THE COVE
In 2006 Sol & Oj visited Japan with Dave Rastovich, S4C, The Ocean Preservation Society (the creators of OSCAR award winning doco The Cove), SSCS, Rick O'Barry and many more people to conduct a peaceful protest in Taiji Bay over the unnecessary killing of Dolphins. To find out more information about this trip click on the picture below.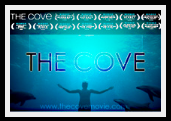 FINLESS FREQUENCIES
31 DAYS / 31 WAYS by Lauren L. Hill
Live at the Noosa Festival of Surfing 2009
To celebrate the release of our new Freq Flag Flyer newsletter & new album
Rise like the Sun
we have set up this link ->
FFF DOWNLOAD
<- that allows you to download (for a limited time) 3 Freqs songs for FREE ! It is totally our pleasure. In-Joy!
The Music of BAND OF FREQUENCIES
FREQS MGNT >>
contact: OJ at 0408 433 926
[email protected]
EPK & PR ->
CLICK HERE
SOUNDCLOUD ->
CLICK HERE
GOLDEN
THE NEW SINGLE & FILM CLIP
Directed and edited by James Muller - Earth Base Productions
Link -> on Youtube
[CLICK HERE]
VULTURE Magazine (Melb) - Oct 2012
" Bonafide beach chillers Band of Frequencies are back with a new album, tour and a slew of accolades tucked neatly under their suntanned arms. True to their coastal heritage, their latest album Rise Like The Sun, released October 8th this year, is a like a stoned rollercoaster of music; rolling up and down, drifting through blues, rock, roots and psychedelic vibes."
BAND OF FREQUENCIES
are
2012 Blues/Roots (QMA) QUEENSLAND MUSIC AWARDS Winners
Song: 'Golden' from the album 'Rise like the Sun' Released Oct 8 2012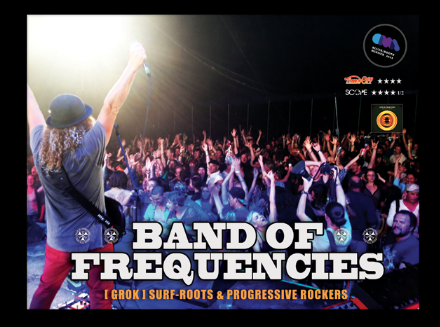 >>
UPCOMING SHOWS
Fri 15th -
RIO THEATRE
- Santa Cruz
1205 Soquel Ave
Santa Cruz, CA 95062
831-423-8209
7pm and 9pm - $15 (Children $10)
[Tickets]
Sat 16th -
PEDRO FIRE HOUSE
- Half Moon Bay
1227 Danmann Ave.
Pacifica, CA 94044
7.30pm - $15 (Children $10)
[Tickets]
Thur 21st -
LA PALOMA THEATRE
- Encinitas
471 S. Coast Hwy 101
Encinitas, CA 92024
760-436-SHOW
7pm and 9:15pm - $15 (Children $10)
[Tickets]
Sat 23rd -
BIRDS SURF SHED
- San Diego
1091 W Morena Blvd,
San Diego, CA 92110
619-276-2473
7.30pm - $15 (Children $10)
[Tickets]
"The Band Of Frequencies electrified the audience well into the night with their own very distinctive surf-folk-funk-soul blend of highly entertaining, exceedingly popular sounds." - Pacific Longboarder
ALL I'VE FOUND
Film by George Greenough
TransparentSea Voyage - Part 5 from TransparentSea Voyage on Vimeo.

>> INTERVIEWS & REVIEWS
SURFERS EYES (www.surferseyes.com)
George Greenough in tune to the Band of Frequencies (Feb 2012)
RAVE Magazine
the Bleach* Festival, surf culture and free spirited music (Feb 2012)
PLAYGROUND (Our Festivals)
BAND OF FREQUENCIES - The right kind of Freqs (Sept 2011)
SURFING WORLD
BAND OF FREQUENCIES - at the Soundlounge Currumbin by Tim Baker (2010)
" There are plenty of accomplished musicians out there. But only a few manage to attain a state where they become a finely tuned antennae to swirling cosmic forces, channelling unseen spiritual energies and transforming a live music performance into a transcendental experience. I know, I'm gushing, but I just happen to believe Band of Frequencies and their other-worldly frontman are that good. Catch them if you can."
Tim Baker (Surfing World Magazine)

"Prepare to have your musical thirst quenched. Byron Bay's Band of Frequencies dabbles in the whole pallet of musical genres; Bluesy rock drips away into skull-melting lullabies that pitter-patter like rain into jazz-fusion grooves that inevitably wander off somewhere else altogether."
Travis Ferre (SURFING Magazine, USA)
FREE AGAIN - SINGLE REVIEW (May 2011)
BY DANIELLE LLOYD from Tsunami Magazine
"Sonic shorelines ripple with cosmic forces out into the corners of your mind...unseen spiritual waves transform the usual music experience into a dream of Otherworldly delights...This is what you experience when you listen to Band Of Frequencies and their new Free Again EP. Conjuring a sonic realm that celebrates the past, present and future; this is a band that crosses genres and expectations all at once, floating into blues territory with roots, rock, reggae and the psychedelic colouring sound in varying textures. Shannon "Sol" Carroll leads the band with guitar and vocals; OJ Newcomb is a phenomenal bass player who brings a deep resonating groove to the band, whilst Mark Henman"s beats play with your mind in an extra sensory experience that has the trio delivering a dose of chemistry akin to a Woodstock encounter. Title track "Free Again" shatters the preconceived notions of life, encouraging you to follow your passion and the road less travelled; it"s a song that evokes Jimi Hendrix in an original and meaningful way. Highly anticipated album "Rise Like The Sun" is due for release late 2011 – early 2012, with a tour for Free Again happening right now. "Freedom" was created by Richie Havens who graced the stage of Woodstock in those few days of music and love; in this version BOF have captured the original ethos in a song tinged with 60"s beauty and free flowing psychedelic revelry, that demands you close your eyes and go where the music takes you."

Dave Rastovich - InnerViews from www.KORDUROY.tv on Vimeo.
Below is a collage of images from BoF's last session in the studio.






"Cyrus Sutton and I are S-T-O-K-E-D to be working with Band of Frequencies, their music crosses all genres in a very effective way. Sol Carroll's guitar tones are the sh*t and their futuristic live audio / visual shows tie it all together with the audience. Equally as important, the first time I met these guys it felt like we were old friends--these are the kind of guys I like to surf and drink pints with!"

Michael McFadin, co-founder Ubiquity Records www.ubiquityrecords.com


"Rocking a mind blowing mix of blues, reggae and jazz are Byron Bay's Band of Frequencies."

Rave magazine.





"Thank you brothers for your love and inspiration! To find kindred sonic bredren like you fullas is indeed a blessing. Arohanui."

Warren Maxwell, Little Bushman, Trinity Roots (NZ)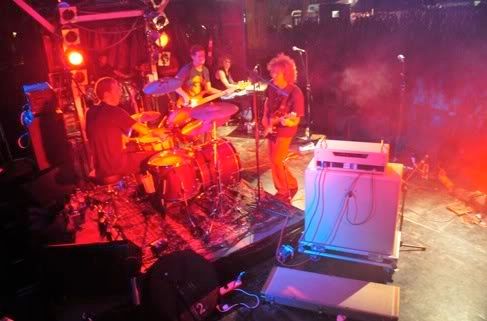 "You guys were one of the best live acts seen in Noosa ever, so thank you for your awesome sets and sounds."

Georgie Hannon USM events


"The Band of Frequencies are a collective of musicians hailing from Byron Bay, Australia whose heavy grooving tapestry of rock, soul and ambient acoustics explore the inner-most reaches of the sonic realm."

Cyrus Sutton film maker www.underthesunsurfmovie.com





"Kicking off with bluesy grooves that will have your body moving like an interpretive dancer, the album gradually melts into soothing, zen-like instrumentals from a parallel universe. The Culmination is a 38 minute exploration into the utterly soothing, featuring 'rastas' salad bowl hung drum."

'US Surfing Magazine'


Photo - KUNI TAKANAMI from Surferseyes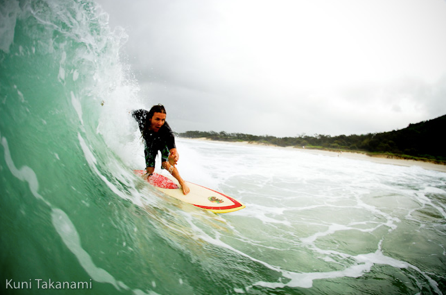 Low Pressure Productions & Band of Frequencies are in full support of S4C
For more information click on the picture above.


BAND OF FREQUENCIES - BIO

With an ethos of freedom from any limitations, Band of Frequencies draw their influences from a vast spectrum of roots, rock, reggae, soul, electronic and psychedelic styles to create their own expression. The band coined the phrases Free Soul & Cyclonic Sonics to describe their intentions to "allow the present moment to evolve into a sound future while reflecting a deep respect for all who have come before us." It's this spirit that resonates within passionate music lovers who have embraced their sound. It's this essence that has lead to invitations to grace the stages of diverse festivals, at home and abroad, and record soundtracks to several internationally released surf films.

Band of Frequencies are often also joined by guest musicians including environmentalist, free surfer and close friend Dave Rastovich who's melodic percussion and cosmic array of instruments bring a welcome addition to the group. Shannon and Dave recently featured in 'The Present', a highly acclaimed surf film by renowned Californian filmmaker Thomas Campbell (Sprout, The Seedling) in a trip to West Africa where they recorded music with local griot musicians and surfed some incredible waves.

In September 2011 Band of Frequencies toured California supporting the non- profit organisation 'Surfers for Cetaceans' as part an ocean awareness campaign called the TransparentSea Voyage USA, contributing there skills by writing, recording & uploading 23 songs in 23 days. Other guest artists featured on the voyage were Angus Stone, Isabel Lucas, Chris Del Moro, Denny Arberg & Tristan Prettyman. The voyage was very successful in bringing attention to the amazing local Environmental organizations on the Californian coast fighting to preserve ocean life & its intricate ecosystems.

(www.transparentseavoyage.com)

The tour also lead to the Band of Frequencies being invited to perform on the North Shore, Hawaii as part of the Triple Crown Surfing events for Billabong, the major sponsor of TransparentSea Voyage USA.

A highlight being a run of shows on the shore of the famous 'Banzai' Pipeline as the finals were taking place for the Billabong Pipe Masters.

RISE LIKE THE SUN [OUT NOW]
DOWNLOAD thru iTUNES -> HERE
HARD COPY thru VITAMIN RECORDS -> HERE

'Rise Like the Sun' Album Reviews:
4 1/2 Stars - SCOPE (Oct 2012)
4 Stars -TIMEOFF (Oct 2012)



MOVIE SOUNDTRACK -> HERE

FFF DOWNLOAD LINK

Images
Copyright © 2015, Hodaddy. All rights reserved