0 items | $0.00
Biography
Lauren Lindsay Hill
photographer
Lauren is a talented surfer based in Florida USA, but she spent a year in Australia surfing with the crew and also featured in a film at the time titled 'Life Like Liquid' where Lauren surfs in the night scene in the extras on the dvd.


Lauren is a passionate environmentalist and we encourage you to check out her blog which is all about surfing.


In 2009 Lauren set out to create some short home video's over one entire month and post them every night on her blog. It worked. People loved it. She titled the project '31 days/31 ways.'


In March 2010 Lauren has travelled from Florida back to Australia to hang out with Dave Rastovich near Byron Bay and create another series of 31 ways in 31 days, featuring many locals characters in the Byron Bay bubble.


Fast forward to 2011 and Lauren is one of the core crew on TRANSPARENTSEA voyage USA in October 2011.


A beautiful surfer and a wonderful human being.
Lauren Lindsay Hill
'The way I do anything is the way I do everything.'Lauren Lindsay Hill's mantra for her own life.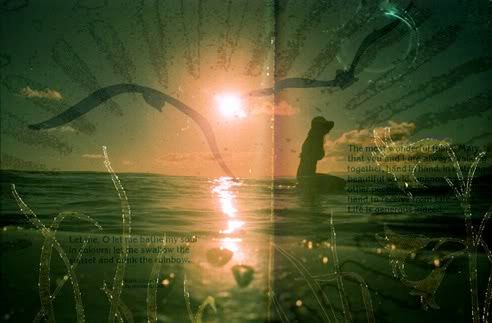 'Happiness comes of the capacity to feel deeply, to enjoy simply, to think freely, to risk life, to be needed and to love.'
'I believe that the meaning of life is to live, to fully live- to be humbled by the magnificence of our surroundings, to rejoice in the wonder and beauty that everyday will bring if we choose to see it and to operate always with our senses fully open.'
'Surfing and yoga, at the height of their experiences, force us not to rely on the fast knowledge of modernity, but rather on our personally evolved intuition and experience. Both provide outlets for freeing ourselves from the rigid expectations of knowledge, society and conscious thought processes and allow us to tap into a much deeper part of ourselves, harnessing that timeless connectivity that nourishes our being.' Lauren Lindsay Hill
To enquire about these images as photographic paper or canvas prints, signed prints, please email ac@switch-foot.com
Selected Work
Copyright © 2013, Hodaddy. All rights reserved