0 items | $0.00
Biography
Dick Hoole
photographer
Dick Hoole is a successful film-maker, who started out with Jack McCoy back in the mid 1970's and whose first film 'In Search Of Tubular Swells' (1976), is one of our favourites....with hero footage of many of the 70's characters, and a killer soundtrack! (Today available on DVD.)

Dick Hoole then went on to finish his second surfing film, StormRiders, again with Jack McCoy.Dick is a very helpful and giving person who is well travelled thanks to the Classic Surf Company, and his wanderings around Australia playing Santas Little helper..but also dozens of trips to Indonesia taking wonderful images and helping on film projects. Dick was very helpful and supportive with Switch-foot publication. From his early experiences laying out BackDoor magazine, he knew what sort of a task lay ahead, and helpfully pointed out some of the pitfalls and later, advised on some of the places not to bother visiting...

Dick Hoole has a library retro surfing images that are now becoming well recognised, particularly his shots of Michael Peterson and other 1970's surfing icons. What is Dick Hoole's Job? It used to be full tilt distribution of surfing videos...today, he still helps people out who need things, facillitates independent filmmakers fantasies of finding archival material, a historical librarian, and Works closely with Mex Sumpter (On Any Morning film).



Retro surfing images, 1950s beach scenes, 1960's beach scenes, black and white surfing, black and white surfing Australia, retro surfing prints, vintage surfing prints, 1960s canvas prints.


Dick and the Mex continue to be on the pulse with roots level business in surffilms, surf tee shirts, signed surf images, collectible surf art, classic surf memoribilia, surf posters, surf stickers and all things Classic Surf....to find out more, drop dick a line at

The Australian Government recognises Dick Hooles contribution to surfing.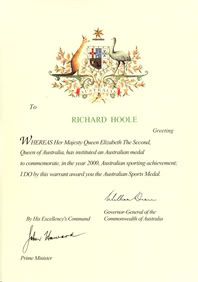 And so do we


Dick Hoole
TODAY...Dick Hoole runs the Classic Surf Company and continues to provide classic surfing dvd's signed images and other classic surfing stuff.
contact dick hoole on 0266847304
Dick Hoole is good friends with 70's surfer Michael Peterson and has the finest selection of signed Michael Peterson images....Classic surfing films, retro surfing, vintage surfing, old surfing relics, surfing images, surfing art, surfing photos and signed surfing memoribilia.
To buy a Michael Peterson surfing Kirra image go MP Kirra
Dick Hoole prints and signs images ranging from posters to one off signed originals. There is plenty more in Dick Hooles archives that are not on this website. This website represents about 0.01% of Dick Hooles library by showcasing some of the images that were published in the switch-foot books.
To view Dick Hoole's second film Stormriders, click here
To enquire about these images as photographic paper or canvas prints, signed prints, please email [email protected]
Michael Peterson looking back (check the outline on that surfboard 1977) by Dick Hoole
Selected Work
Copyright © 2015, Hodaddy. All rights reserved